3rd-5th Grade Sprigs at home
ROOTED, PreK-5th Grade, is open IN PERSON!!! Below is all of the information you will need for it, and if you have any questions, please email dani@3vc.org!

Covid Protocol:
To see our Covid Protocol, click HERE

RSVP
Please RSVP HERE. It is SUPER important that every family RSVP's before coming on Sunday so that we make sure we stick to our limited capacity in each class.

Check-In:
3rd-5th Graders should be checked in at the Barn across from the parking lot from the church BEFORE you enter the church. HERE is a video that shows you where all kids can be checked in.

Who is teaching?
The Sprigs will be taught by Dani and Daniel Gift for the month of May.
"For by grace you have been saved through faith. And this is not your own doing; it is the gift of God."
Ephesians 2:8
Try to memorize the verse above!

One way to do this is to write it down on a piece of paper or white board, and then after saying it once or twice, cover up or erase a word, and then say it again. Do this over and over until half the verse is gone! Then try to say it on your own without looking at the verse.

Print out this activity to engage more with the story
of The Jerusalem Council!

Click the picture on the right or the heading to access the activity.

After the activity, say:
In today's Bible story, we will hear about some people who asked this question: Can a person be saved by faith alone, or is something more needed? Some wondered if people needed to follow Jewish laws to be accepted by God. Let's find out what happened.

If you do not have a printer to print out the activities each week,
please email dani@3vc.org, and you will get each week's
activities sent to you in the mail.

As the church grew, they encountered various problems, like false teachers and confusion about what Jesus taught. The church leaders sometimes had to meet to make sure everyone was on the same page and teaching the true gospel. That's what our story today is about. It's called "The Jerusalem Council." This story is from Acts 15.

Click the picture on the left or the heading to watch the video.

After the Activity and Video, I think we have been sitting a little too long... Let's get up, move around, and WORSHIP!

This week's worship song is Peace Like a River! Try to follow along with the motions!

1. How did Peter say the Gentiles were saved?
Prompt kids to recall that all believers—Jews and Gentiles—are saved by grace through faith in Jesus. Nothing else is needed for salvation.
(Option: Read Rom. 3:27-30.)

2. Why can't our works gain or add to our salvation?
Help kids express there is nothing we could ever do to gain or add to our salvation. Nothing we try is good enough because it's less than perfect. Jesus did everything needed for our salvation through His perfect life, His substitute's death, and His resurrection. Our salvation is complete in Jesus.
(Option: Read Eph. 2:8-9.)

3. Where do we find answers to tough questions we have about God? Lead kids to recognize that we can find answers to our questions in God's Word. God's Word shows us who He is and can guide us as we live for Him. There are some things we won't know the answers to here on earth, but because we know who God is, we can trust Him and His plan for our life.
(Option: Read Ps. 119:105.)

The church leaders met in Jerusalem to answer a tough question: Can a person be saved by faith alone or is something more needed? The early church agreed that because of Jesus' death and resurrection, He alone is all we need to be saved.
The Gospel Project provides a step-by-step way of explaining what the Gospel is to children.
Try to talk through each of these steps with your child today!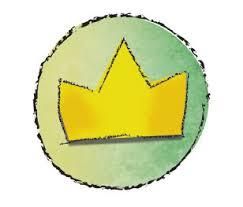 Explain to your kids that the Bible tells us God created everything, and He is in charge of everything. Invite your children to read Genesis 1:1 from the Bible. Read Revelation 4:11 or Colossians 1:16-17 aloud and explain what these verses mean.
Tell your kids that since the time of Adam and Eve, everyone has chosen to disobey God. (Romans 3:23) The Bible calls this sin. Because God is holy, God cannot be around sin. Sin separates us from God and deserves God's punishment of death. (Romans 6:23)
Invite your children to read John 3:16 aloud. Say that God sent His Son, Jesus, the perfect solution to our sin problem, to rescue us from the punishment we deserve. It's something we, as sinners, could never earn on our own. Jesus alone saves us. Read and explain Ephesians 2:8-9.
Share with your kids that Jesus lived a perfect life, died on the cross for our sins, and rose again. Because Jesus gave up His life for us, we can be welcomed into God's family for eternity. This is the best gift ever! Read Romans 5:8; 2 Corinthians 5:21; or 1 Peter 3:18.
Tell your kids that they can respond to Jesus. Read Romans 10:9-10,13. Review these aspects of our response: Believe in your heart that Jesus alone saves you through what He's already done on the cross. Repent, turning from self and sin to Jesus. Tell God and others that your faith is in Jesus.
On the LifeWay Kids app, you can color the activity pages digitally on a phone or a tablet, play games that connect with this week's story, watch Gospel Project videos for this week's bible story, and more! Check it out on the links below:
To find this week's materials:

1. Download and open app
2. Scroll down to The Gospel Project For Kids
3. Click on "Volume 11 - Spring 2021"
4. Click on "Get" and let it download
5. Click "Read"
And Enjoy!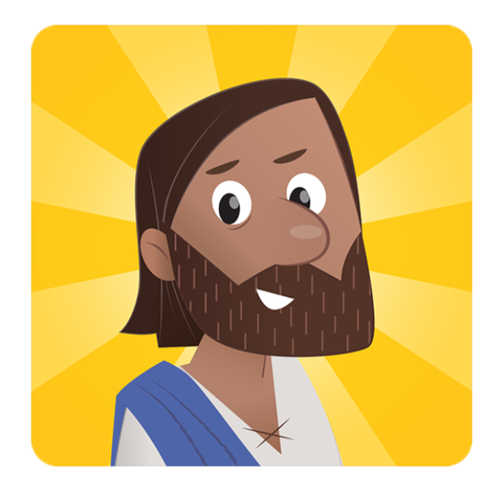 The time your child learns a Bible story from us on Sundays does not have to be the only time they hear His Word!
The Bible App for Kids is a great resource for you to spend more time reading the Bible with your children. This app has:
41 Bible stories just for kids
Kid-friendly navigation
Games and activities that help kids remember what they're learning
Touch-activated animations
Check it out on the links below: