We are reopening ROOTED, PreK-5th Grade, IN PERSON!!! Below is all of the information you will need for it, and if you have any questions, please email dani@3vc.org!


Covid Protocol:
To see our Covid Protocol, click HERE.

RSVP
Please RSVP HERE. It is SUPER important that every family RSVP's before coming on Sunday so that we make sure we stick to our limited capacity in each class.

Check-In:
PreK children can be checked in right as you exit the Gathering Room after checking yourself in for the service. HERE is a video that shows you where all kids can be checked in.

Who is teaching?
Kevin and Deborah Bartz will be teaching half of the weeks, and a combination of Freya De Leeuw, Sarah Brockman, and Shi Fu will be teaching the other half.
"I will praise you, O Lord . . . I will tell of all your wonders."
Psalm 9:1

This week's story is Jesus Cures Ten Lepers.

To access the video, click the heading or the picture on the right.

Print out this activity to engage more with the story!

Click the picture on the left or the heading to access the activity.

GCP also offers a page for parents, which you can access HERE.

If you do not have a printer to print out the activities each week,
please email dani@3vc.org, and you will get each week's
activities sent to you in the mail.

After the Activity and Video, I think we have been sitting a little too long... Let's get up, move around, and WORSHIP!

This week's worship song is Jesus Revealed His Glory!

Try to come up with motions that go with the lyrics, or just DANCE!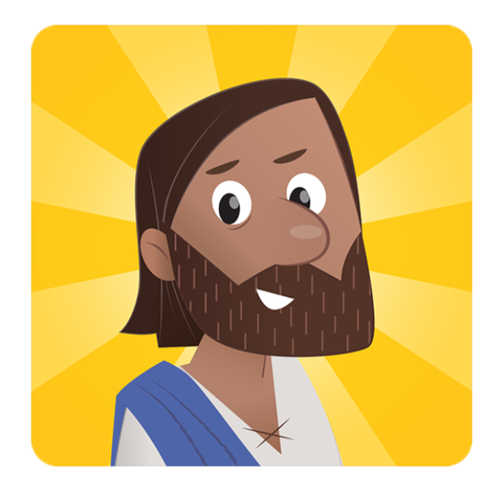 The time your child learns a Bible story from us on Sundays does not have to be the only time they hear His Word!
The Bible App for Kids is a great resource for you to spend more time reading the Bible with your children. This app has:
41 Bible stories just for kids
Kid-friendly navigation
Games and activities that help kids remember what they're learning
Touch-activated animations
Check it out on the links below: