Whoever you are, wherever you're from, you are welcome here.
Sixthirtyone is what we call the Youth Ministry of Three Village Church.

Why the name? We believe God wants us to serve others where we are. For us, that means Suffolk County, the 6-3-1 area code...or as we like to say, Sixthirtyone. Our mission is to transform our community by raising up a generation of Christ-followers.
Currently suspended until further notice.
SIXTHIRTYONE will be moving to an every other week format, split between the middle school students and high school students.

There is one night for middle school students (6th-8th) and one night for high school students (9th-12th).

In regards to safety are wearing mask and appropriately distanced according to NYS guidelines while gathering.

Below on the calendar, the red squares indicate middle school students. Blue squares indicate high school students.
Purple squares indicate combined nights with both middle and high school students. Black squares mean on those nights we will not be meeting.


See our Calendar below for a breakdown of which Wednesday you are scheduled to meet with your group.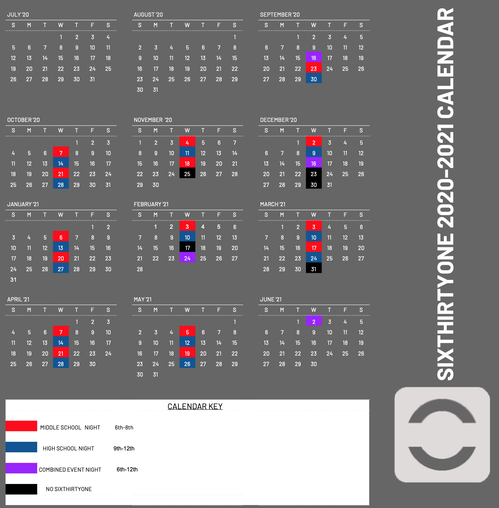 Follow us on social media.
Let us know if you have any questions about our Youth Ministry.